Ginger Beer brand out of California. Worked to refine the brand, clean it up and bring it to the future. Extending the brand, I crafted can design labels inspired by poster art depicting lifestyle moments such as travel, concerts or even movies.
Inspired by vintage surf posters from Bondi Beach and Hawaii, this can design showcases the classic summer beach and boarding vibes.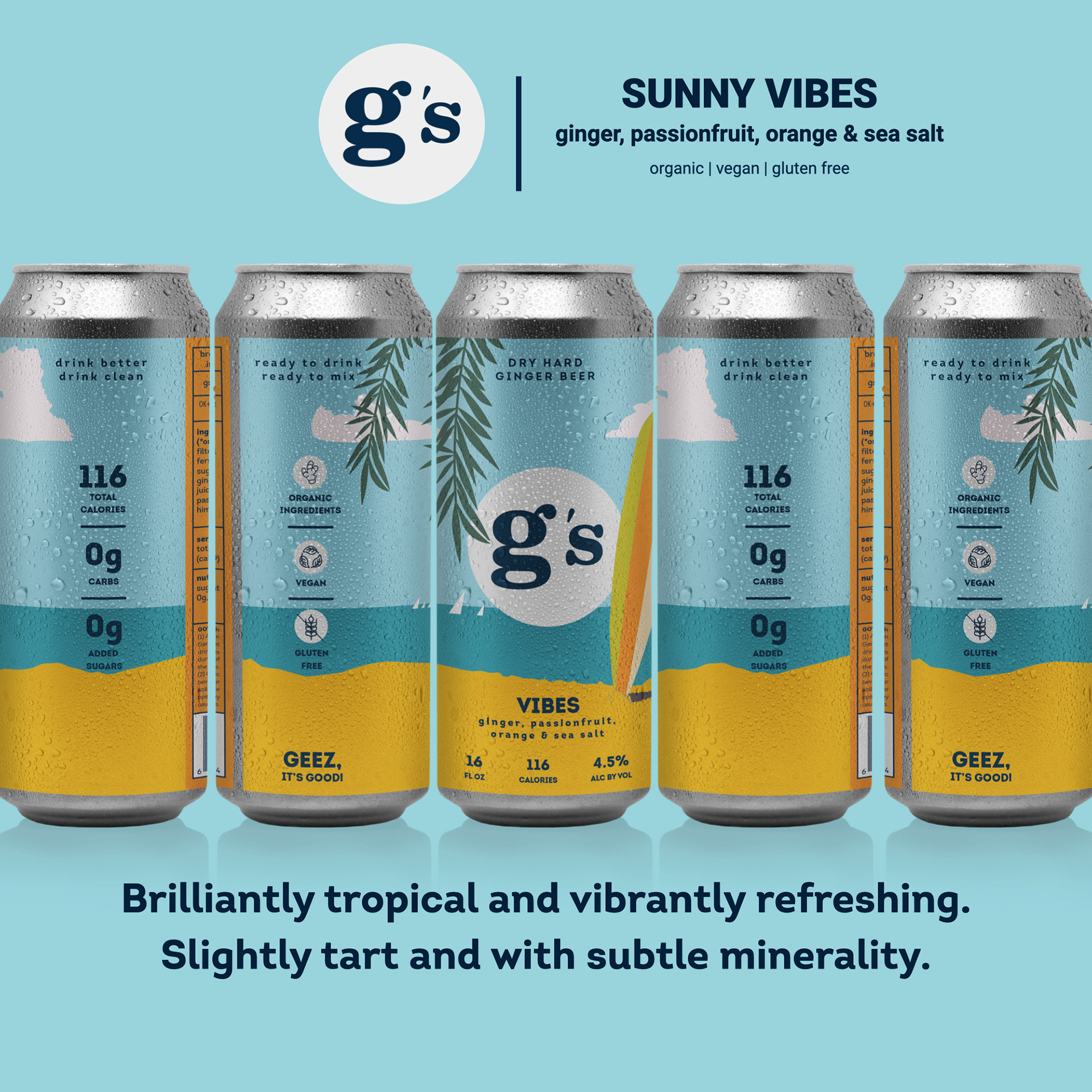 Taking influence from my visits to New Hampshire and vintage travel posters from the area. This can design displays all the beauty of this areas' lakes and mountains, shining abundant sun and the sense of clean Spring air.
Takes influence from all moments in the backyard. Chilling with a bev, poolside, mates, cricket (or baseball) and, of course, shrimp on the barbie.
Takes influence from a Pearl Jam touring poster, as well as being a play on the cocktail Dark n' Stormy with its ingredients mimicking the cocktail itself. Just add rum!